Certified Ethical Hacker v10
Pass your exam on the first try.
Intensive training
Carefully prepared questions ti guarantee your exam success.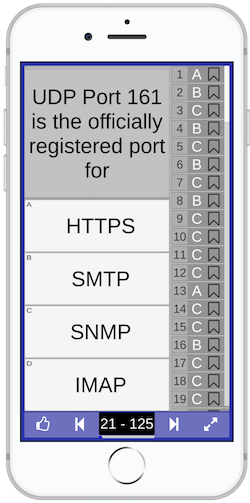 Realistic exam simulations
Exams are randomly prepared according to the official Syllabus.
Detailed explanations
Every question comes with a detailed explanation. A glossary and list of deliverables support your training efforts.
Supportive training methods
Additional training material to deepen your knowledge and understanding.
Standard exam
The standard exam simulation follows the official Syllabus as closely as possible.It presents you with random questions from all exam relevant categories.
Tough exam
The App keeps track of all the questions you answer wrong or which take you a lot of time to think. Do a tough exam and see if you can succeed under the worst conditions.
Custom exam
Adjust everything and customize your exam experience whether you need a "quick exam in between" or a marathon challenge.
Time challenge
You only get a certain amount of time per question. This practices your ability to answer correctly under pressure.